Last week, the Transparency-One team attended the Global Food Safety Conference 2017 in Houston, Texas, hosted by the Consumer Goods Forum's Global Food Safety Initiative (GFSI).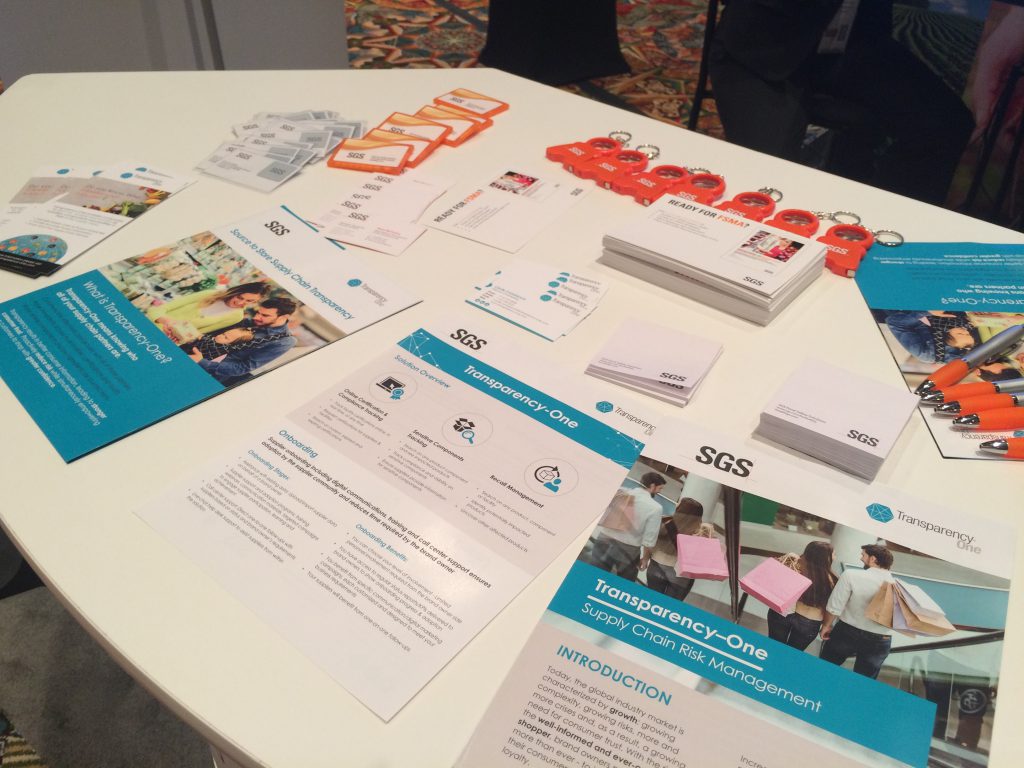 The main themes of the conference were consumer trust and transparency. The opening plenary featured CEOs from major food and beverage companies including Mondelez, Cargill, Tyson Foods, Ecolab, Wegmans, and Danone, all of whom highlighted the critical need to gain consumer trust.
Today, companies know that they make safe, quality products—but this information must be shared with consumers, who are now demanding more and more information about the products they buy. Of course, governmental regulations and increasingly globalized supply chains are also pushing brands to achieve end-to-end supply chain transparency, but panelists agreed that it is consumer demand that must be the primary driver. Consumer trust has become an essential success factor for all brands, and supply chain transparency is the key for gaining this trust.
The Transparency-One team also attended the Farm to Fork Discovery Tour for a behind-the-scenes tour of the Texas A&M University Meat Science & Technology Center, Buckhead Beef Co. & Louisiana Foods, Sysco Distribution Centre, and The Cheesecake Factory. This full-day tour provided an interactive look into the journey of a product from farm to fork, as it goes from the slaughterhouse, food processing plant, distribution and finally to the restaurant.
At the SGS Breakfast Session on "Managing Global Supply Chains under FSMA – Challenges, Opportunities and Strategies", Transparency-One CEO Chris Morrison discussed the role of technology in facilitating brands' journey to FSMA compliance and, more generally, in achieving supply chain transparency. Today's consumers are increasingly concerned about the sustainability and social responsibility of the products they buy, and have begun to ask new questions: Who is producing my products? Where are they coming from? Are they safe? Are the claims accurate? Brands are now at risk of losing their customers if they are unable to provide answers to these questions. But with this risk comes opportunity: 40% of consumers said they would switch to a new brand if it offered full product transparency.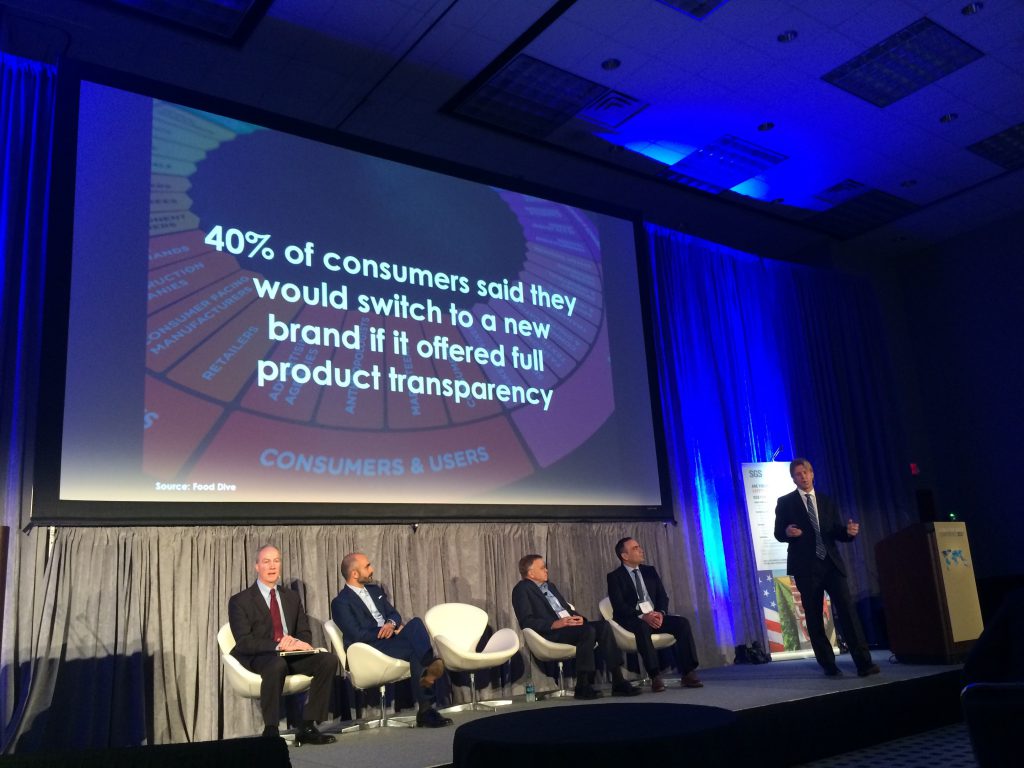 To close out the busy week, Transparency-One also sponsored the GFSI's Technical Working Group Dinner. This dinner brought together technical experts from retailers, manufacturers, standard owners, certification bodies, and industry associations for a lively evening of cocktails and conversation on the growing need for transparency and its key role in the future of the food industry.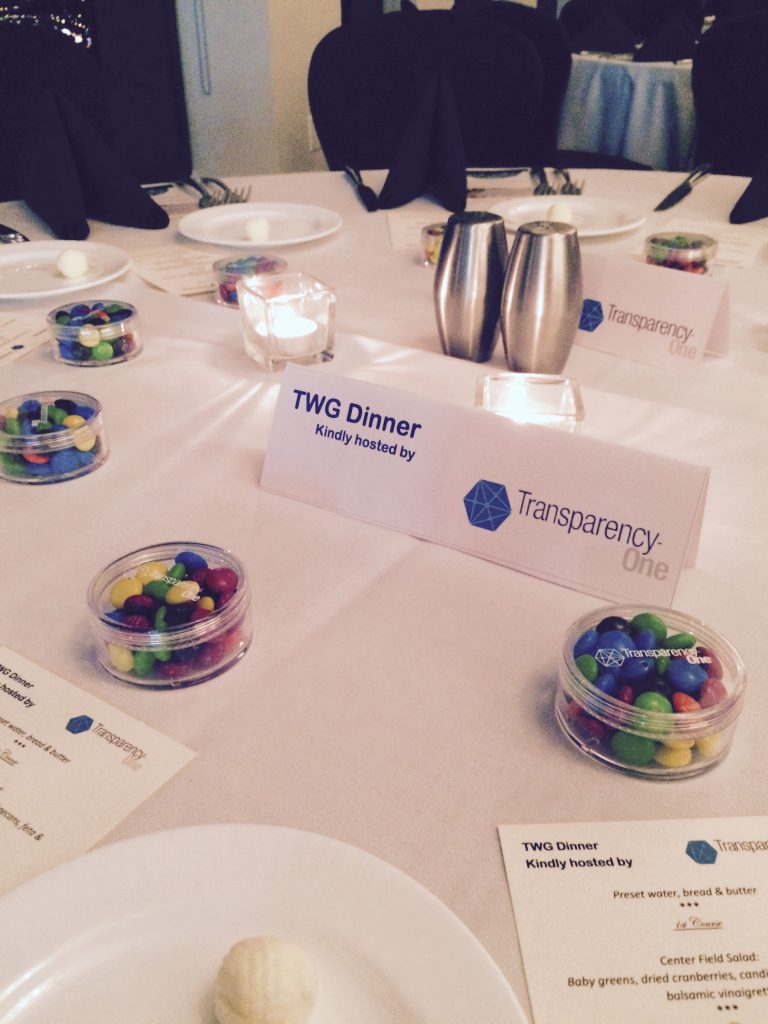 Our thanks to the GFSI for organizing such a great event, and we look forward to next year's edition in Tokyo!