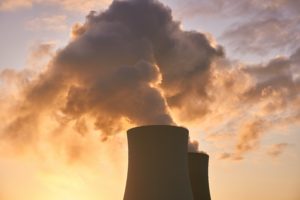 In today's climate, it may seem that sustainability is no longer a business priority. Companies have shifted their focus to respond to both a global health pandemic and a social movement of unprecedented scale. With businesses needing to adjust their supply chains, adapt to dramatic changes in demand, and reassess budgets and internal business practices, where does this leave corporate commitments for more sustainable supply chains?
The United Nations Sustainable Development Goals (SDGs), which provides a framework for many businesses' CSR initiatives, can serve as a benchmark for where we as a global society currently stand on social and environmental issues. Unfortunately, the COVID-19 pandemic has severely impacted the goal of achieving the Sustainable Development Goals by their 2030 deadline, in some cases undoing years of efforts. And, according to the UN Secretary-General's latest report on the progress towards the UN SDGs, this slowdown "comes on top of an existing slowing in progress towards many of the SDGs."
"While this crisis is imperiling progress towards the Sustainable Development Goals, it also makes their achievement all the more urgent and necessary." – UN Secretary-General
But this backwards progress shows that a strong commitment to sustainability, especially from large businesses who can make a significant impact, remains as important as ever. As the UN Secretary-General said, "while this crisis is imperiling progress towards the Sustainable Development Goals, it also makes their achievement all the more urgent and necessary."
Now is not the time to lose hope—it is time to reassert commitment to sustainability goals like the UN SDGs.
Renewed commitment to sustainability
In recent months—at the height of the pandemic—many businesses have launched CSR initiatives, doubled down on their commitments, and even accelerated their progress towards existing objectives.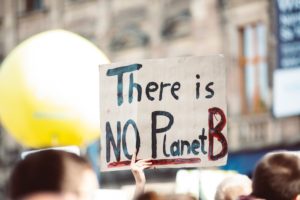 More generally, businesses are also renewing their commitments to sustainability as a whole. Danone recently added social and environmental goals to their bylaws in an initiative to pioneer the French "Entreprise à Mission" model. Part of this framework will "apply a new governance arrangement to oversee the progress of its environmental, social and societal goals," with the goal of creating value for all stakeholders.
Global manufacturer Cargill recently announced progress in its commitment to reduce supply chain emissions by 30% by 2030, with a focus on critical supply chains such as beef, seafood, soy, cocoa, and palm oil. These initiatives touch upon numerous UN SDGs, namely Decent Work and Economic Growth (Goal 8), Climate Action (Goal 13), Life Below Water (Goal 14) and Life on Land (Goal 15).
In addition, in May 2020 over 300 companies participated in Lead on Climate 2020, an initiative led by sustainability nonprofit Ceres, calling on members of United States Congress to build back a more resilient, sustainable economy post COVID-19. Many well-known businesses participated, including Ben & Jerry's, Best Buy, Danone, eBay, General Mills, Levi Strauss & Co, Mars Inc., Microsoft, Nestle, Nike, Patagonia, PVH Corp., Starbucks, Tiffany & Co., and VF Corporation.
It is notable that these companies are all major brands, retailers, and manufacturers whose actions can make a significant impact in improving in the health and wellbeing of the planet. This large-scale commitment shows significant promise for the future of sustainability in supply chains.
The COVID-19 pandemic has had a devastating impact and unfortunately reversed progress towards many of the UN Sustainable Development Goals. But commitments by many major companies have shown that all is not lost; in fact, there is clearly a renewed sense of urgency to meet social and sustainability goals. In the wake of the pandemic, smart businesses have prioritized sustainability and launched bold initiatives to achieve more sustainable, responsible supply chains.
Did you like this article? Follow Transparency-One on Twitter and LinkedIn.