Editor's note: An earlier version of this post ran in 2019. We're publishing this article to provide an update on the latest regulations and initiatives around chemical use in the textile and apparel industry.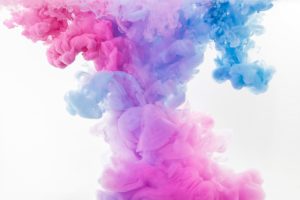 While it may be surprising, the use of chemicals in the fashion industry is a common occurrence. This can begin as early as the farm, where pesticides may be used for growing raw materials such as cotton or flax. Chemicals may also be used in the production of apparel itself, such as fabric dyeing and treatments (e.g. odor or wrinkle resistance), or for aesthetic purposes, such as denim finishes or other decorative touches.
As consumers become more concerned about the materials and processes involved in the making of their products, how can we ensure more sustainable use of chemicals in the fashion industry?
What regulatory requirements exist?
Today, some regulations have been implemented to help regulate the use of chemical substances in general:
The EU's REACH (Registration, Evaluation, Authorisation and Restriction of Chemicals) regulation applies to all chemical substances used in both industrial and consumer applications. The law requires companies to demonstrate how they are managing potential risks as well as how chemical substances can be safely used. In October 2020, the EU also published a chemicals strategy for sustainability that aims to "boost innovation for safe and sustainable chemicals" and would "ban the most harmful chemicals in consumer products – allowing their use only where essential."
In the US, the TSCA (Toxic Substances Control Act) regulates both the introduction of new chemicals and the use of existing chemicals. This law was introduced in 1976 and updated in 2016 by the Frank R. Lautenberg Chemical Safety for the 21st Century Act.
China's MEE Order 12 is similar to REACH and TSCA. Chemical manufacturers and importers are required to submit notifications and obtain approvals before producing or importing chemicals. MEE Order 12, a revision of 2010's MEP Order 7, came into effect on January 1, 2021 and strengthens the management of certain chemical substances.
While none of these regulations target the use of chemicals in textiles or apparel products specifically, this does not mean that chemicals are freely used in textile and apparel production. Many companies develop Restricted Substances Lists (RSLs) to provide global suppliers with guidelines limiting the amount of chemicals that can be present in finished products. Manufacturers can also implement their own RSLs to restrict hazardous chemicals used during the manufacturing process. While these lists are often created in response to governmental regulations, they are ultimately maintained by businesses or associations, such as the American Apparel and Footwear Association (AAFA)'s RSL.
For consumers seeking more transparent, sustainable, and ethical products, the lack of regulations specific to chemical use in apparel may be cause for concern. However, new initiatives are now paving the way for more responsible use of chemical in the fashion industry.
Reducing the need for chemicals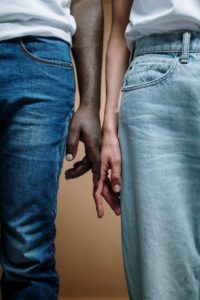 Apparel and textile companies recognize consumers' concerns around chemicals in their clothing and are taking steps to reduce or eliminate the use of chemicals altogether.
Many current initiatives for reducing chemicals in the fashion industry focus on denim production, as denim often uses dyes and other chemical-based finishing processes to create a final product. Such initiatives include:
Textile printing firm Intech Digital replaces dyes with digital printing, significantly reducing water usage and waste1
Huntsman, a major dye supplier, has produced a line of reformulated dyes free from hazardous chemicals1
Start-up ColorZen has developed a pretreatment that strengthens the bond between dyes and cotton fibers, thus reducing the amount of dye and other chemicals required1
Denim manufacturer Saitex, whose clients include J. Crew, Target, and G-Star Raw, has implemented measures to reuse wastewater (often mixed with dyes) in its building materials2
In 2018, Levi's introduced an initiative using lasers instead of chemicals and other labor-intensive process to finish their jeans3
In addition, apparel companies such as Eileen Fisher and Patagonia, both of which are lauded for their sustainability efforts, have adopted the bluesign system, a standard for environmental health and safety in the manufacture of textiles.
Other apparel brands have also taken note and have made public commitments to improve their chemical management. For example, Walmart, Marks & Spencer, H&M, and Gap Inc. all aim to eliminate the use and discharge of hazardous chemicals in their supply chains. These initiatives prove that the fashion industry need not rely as heavily on chemicals as in the past.
Takeaways
What should textile and apparel businesses do to use chemicals more responsibly and sustainably?
Be willing to change existing methods. This will likely mean investing time and resources to assess and revamp existing practices. Change will not happen overnight, but return on investment will come once the right tools and processes are in place.
Collaborate with supply chain partners. Change cannot happen in a vacuum. Communicate with your supply chain to see how everyone involved can implement and benefit from more sustainable chemical practices.
Gain greater supply chain visibility. Gather data about your direct and indirect suppliers, their facilities, and their practices to ensure your supply chains comply with your new chemical management practices. The Transparency-One platform can help identify supply chains down to the source and ensure compliance at all tiers.
A way forward exists for more sustainable use of chemicals in the fashion industry. Businesses along the entire supply chain need to be willing to lead the way.
Sources