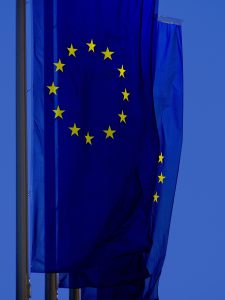 In a series of articles, we will discuss the EU Directive 2014/95, the processes companies must implement to support the Directive, and the technologies that can help.
About the EU Directive 2014/95
As of January 1, 2017, certain European companies are required to report on non-financial and diversity information.
Any company with over 500 employees, a balance sheet total of 20 million Euros or a net total of 40 million Euros, and that is either listed on an EU-regulated exchange market or defined by Member States as a public-interest entity.
What information needs to be disclosed?
The report must include information on policies, outcomes, and risks related to at least:
Environmental matters
Social and employee issues
Respect of human rights
Anticorruption and bribery issues
Diversity on their board of directors
The non-financial statement should also include information on the implemented due diligence processes, and, where relevant, information on supply and subcontracting chains.
In this article, we will focus on the respect of human rights.
What needs to be done with the supply chain?
Each company must analyze and report on risk management in their supply chains. For example, a company that operates, or whose suppliers operate, in countries known for forced labor must ensure the respect of human rights with their supply chains stakeholders. To do this, companies must know their suppliers and have effective measures in place to assess and monitor their suppliers' performance.
What processes should be implemented to comply with the EU Directive?
Most companies affected by the EU Directive 2014/95 have already made significant investments to manage their supply chains and gather information about their suppliers' products, components, and certifications.
Most of the time, however, these processes only target direct suppliers. To comply with the EU Directive 2014/95, companies must also capture certifications for their suppliers' suppliers—even down to the source, when required. While it is not too difficult to ensure that a direct supplier respects employee rights, this becomes more challenging the further down the supply chain we go.
Thus, companies must implement a program that dives deep into the supply chain. To do this, they must identify:
The depth of the program (how many tiers do I address),
The breadth (what products do I start with),
The sensitive countries (which countries need special attention, based on my business and my awareness of the supply chain),
The raw materials (do I use any raw materials that may impact human rights).
The existing process is cumbersome and requires sending hundreds of emails, exchanging hundreds of Excel documents, and traveling thousands of miles—every single year. How can we make these programs more efficient, year over year? How can we go deeper and cover more countries and products, to fully comply with the EU Directive?
Scalability is key.
The process must be distributed across the supply chain, with clear responsibilities. Each supplier must own their data and remain accountable for its accuracy. Each company must have access to raw data to report aggregated information. And perhaps most importantly, the process must include a validation component, as the EU Directive holds companies responsible for their supply chains and the data reported.
What technology can support such a process, and how does this impact human rights?
To prove that their supply chains do not negatively impact human rights, companies must undergo audits to acquire social responsibility certifications. It is important to not only capture certification information, but also ensure the supplier remains accountable for its accuracy.
An effective technology solution must meet the following requirements:
Provide 24/7 accessibility by multiple users across the supply chain, from anywhere in the world.
Provide all suppliers with a private workspace that allows them to maintain ownership of their data and motivates them to join the platform.
Store supplier and facility information, as certifications are typically granted at the facility level. It must also be able to manage multiple tiers of suppliers.
Possess analytical capabilities to aggregate raw data and provide effective reporting and KPIs.
Manage historical data to provide supply chain information for any point in time and demonstrate consistent improvement.
Integrate with certification or auditor databases to confirm certificate
Provide back office access for a verification team to audit and confirm the results.
Now that we understand the requirements, we'll take a closer look at the technology itself in our next article.