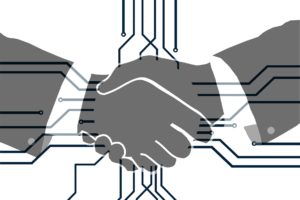 Mapping your supply chains takes time, but with it comes opportunities that will help you save costs, boost your brand, and increase consumer loyalty.
Optimize your supply chain to reduce costs
Transparency can be good for business. Being in better touch with your supply chain—in other words, knowing who makes your materials and where—means you can make more informed business decisions. Detailed supply chain knowledge allows you to engage with your supply chain to help your suppliers boost efficiency and improve operations.
What if you could reach out to all your fruit suppliers and share best practices to reduce waste?
What if you could share productivity improvements of one of your Tier 2 suppliers in India with your suppliers in other countries?
Sounds like reduced costs in the future!
Collaborate to promote brand values and perception
Being transparent also creates the opportunity for collaboration between companies, governments, NGOs, unions, and the public.
Sounds like the beginning of a great PR!
Connect consumers to the source
Consumers continue to ask questions about who made your products, where they were made, and how they were made. This consumer demands opens up a world of possibilities for companies who recognize its value. Companies that take steps to guarantee the authenticity of their products can build their customer base, increase customer loyalty, and protect their brands.
What if your customers could browse a map showing not only the location, but also photos, of all your rice farmers?
Or for a more general message, what if you could prove that the number of farmers engaged in a practices improvement program is accurate?
Whatever opportunity you decide to seize, Transparency-One is here to help!
Look at how Mars is using Transparency-One to map its rice supply chain: Video