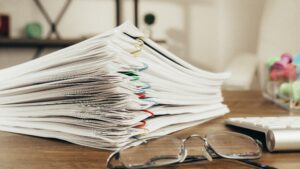 Compliance management is a priority for businesses in virtually every industry. Proper compliance is critical to meet legal requirements, support brand claims, and provide consumers with safe, sustainable, and responsibly sourced products. While compliance management traditionally relies on manual and time-consuming practices, in today's day and age, it can be achieved much more efficiently and effectively.
The importance of compliance management
Compliance management is a critical part of day-to-day operations for practically every business. Many countries have established legislation requiring companies to better manage safety, environmental, and social issues in the supply chain. For example, the upcoming Supply Chain Act in Germany demands that affected businesses "make reasonable efforts to ensure that no violations of human rights occur within their own business or within their supply chain." Other regulations, such as the Devoir de vigilance in France and anti-modern slavery legislation in the UK and Australia, require companies to demonstrate actions they are taking to address social and environmental concerns in their supply chains. These laws are in addition to other legislation regulating specific topics such as conflict minerals, hazardous chemical use, and illegal logging.
Shifting away from manual practices
Effective compliance management relies on accurate and high-quality data. Without this, businesses cannot be certain that their supply chains are truly and fully compliant with regulations and brand claims. But the manual tools typically used for compliance management—namely, emails and Excel spreadsheets—are extremely time-consuming, prone to human error, and unable to scale with today's global supply chains. Manual methods require dedicating several hours to tedious tasks: contacting and following up with suppliers, monitoring and reviewing data quality, updating Excel spreadsheets, and searching through old emails and duplicate files. The bulk of compliance management becomes busywork.
The manual tools typically used for compliance management—namely, emails and Excel spreadsheets—are extremely time-consuming, prone to human error, and unable to scale with today's global supply chains
Before using Transparency-One, one of our customers found themselves in exactly this situation. They were sending well over 200 emails for a single compliance campaign involving 50 suppliers. This meant at least ten to twenty emails per day, beginning with initial outreach and up to three email reminders. For a larger compliance campaign, the number of emails would increase tenfold. Besides emails, the business was also spending time tracking expiration dates of existing compliance documents and hunting through old emails to find data to create charts—all without assurances that the data was completely accurate or up to date.
How Transparency-One can help

Thanks to Transparency-One, this customer drastically reduced the amount of time required to capture compliance data and ensure data quality, freeing up time for other business priorities. The Transparency-One solution allowed the company to:
Save time, by outsourcing and automating supplier outreach via the Transparency-One system. Instead of tracking and following up with over 50 suppliers, the company only needed to contact two. Transparency-One's multi-tier network and supplier engagement capabilities dramatically reduce the time and effort required to capture and maintain supplier data.
Ensure data quality and accuracy, by centralizing data in Transparency-One to establish a single version of the truth. Rather than digging through emails and sifting through old or duplicate data, the company can simply refer to a single and authoritative source. Data is verified and reflects the most recent information, establishing a solid foundation for compliance initiatives.
Confidently comply with regulations, by leveraging reporting dashboards fed with real-time, verified data. Transparency-One eliminates the need to manually create charts and instead provides the customer with a reliable and accurate snapshot of their supply chain compliance.
Businesses today have limited time and resources. Hours spent sending emails and managing spreadsheets can be better invested in making strategic business decisions. Establishing an effective compliance management program that can capture supply chain data, ensure data quality and accuracy, and provide reporting and analytics—without the busywork—is essential. With Transparency-One, companies benefit from a more streamlined, efficient, and reliable approach to compliance.