BOSTON, June 15, 2017 /PRNewswire/ — Transparency-One, the source to store supply chain transparency solution, today released details regarding the expansion and adoption of its platform.
Global network adoption
Global brands and their suppliers continue to adopt the Transparency-One platform for source to store risk management. Companies are using Transparency-One to manage end-to-end supply chains across multiple product categories, including fruits, vegetables, seafood, apparel, and consumables.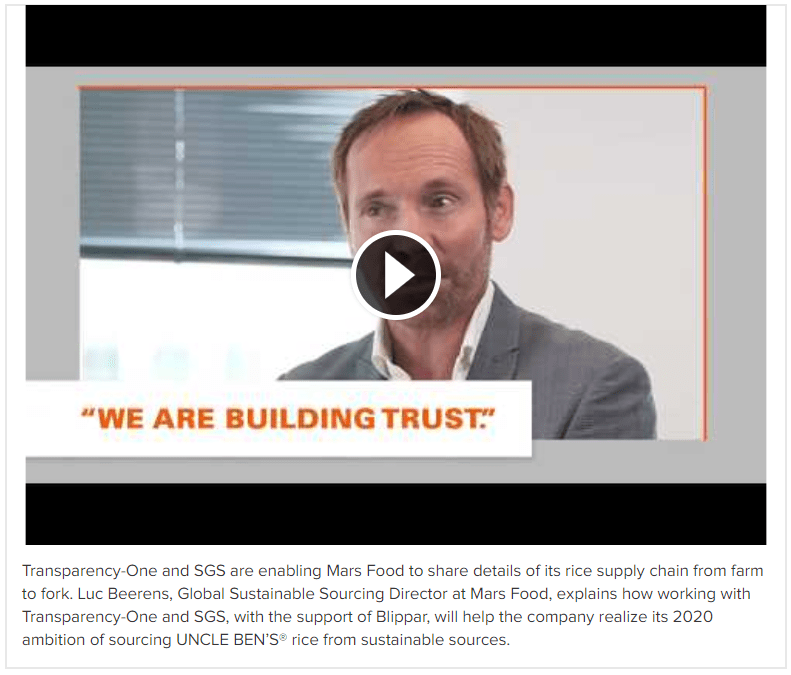 The suppliers supporting these supply chains span a wide range of countries, from the United States to China, the UK to Thailand, France to Ecuador, and Latvia to India. Suppliers located in these and other countries have connected to the Transparency-One platform to share critical supply chain information such as facility, country of origin, compliance certifications, and sub-tier suppliers with their supply chain partners.
Comprehensive supply chain risk management
With Transparency-One, companies can ensure regulatory compliance and assess numerous areas of critical business risks such as:
Modern slavery and forced labor, e.g. child and migrant labor in

Turkey

Sustainability and social responsibility around targeted commodities, e.g. Uzbekistani cotton
Product quality and safety, e.g. "Italian" tomatoes grown in

China

Regulation requirements, e.g. capture of relevant documentation to support global regulations such as the US Food Safety Modernization Act (FSMA),

France's

Devoir de Vigilance, and the UK Modern Slavery Act
Connecting supply chain information to consumer insights
Transparency-One, in partnership with SGS and Blippar, provide an end-to-end solution to connect supply chain information with consumer insights. Mars Food has selected Transparency-One to support its sustainable rice sourcing initiative.
"At Uncle Ben's we want to connect consumers with our farmers in a credible way," said Luc Beerens, Global Sustainable Sourcing Director at Mars Food. "SGS provides credibility, the Transparency-One tool provides transparency through supply chain mapping and proactive risk management, and Blippar provides engagement through its mobile application, enabling shoppers to scan the Uncle Ben's pack and get connected with our farmers."
This article was originally published by PR Newswire on June 15th 2017