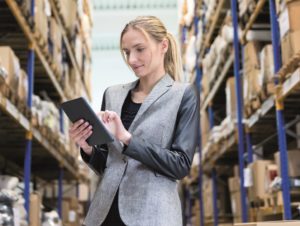 Effective and transparent supply chain management requires brands to monitor multiple aspects of production, such as country of origin, sensitive components, and factory conditions, among others. One key component for supply chain transparency is managing suppliers' certifications to ensure complete knowledge of the facilities in which your products were made.
For example, a "100% organic" claim is only valid if all the partners in the product's supply chain are, in fact, certified organic. It takes only one uncertified supplier facility, whether Tier 1 or below, to discredit your brand promises.
Proper certification management is critical for building consumer trust.
Tracking certifications with Transparency-One
The Transparency-One platform helps build consumer trust by enabling brands to manage certifications for all supplier facilities in their supply chains, from source to store. The solution tracks all elements related to certifications, including:
Name and type of certification
Certifying body
Certification number
Certification issue and expiration dates, as well as in-app notifications when a certification is approaching its expiration date
Facility activities covered by the certification
Today, Transparency-One covers over 150 certifications in a range of categories, including social, environmental, quality, and safety. Suppliers can upload audit and certification documentation for these certifications directly into the Transparency-One system, making it easy to share this data with the necessary supply chain partners.
In addition, users can also upload and share other types of document related to their business, such as brochures, photos, and more.
 Ensuring certification validity with SGS
Of course, the value of certification data stored in Transparency-One is only as good as the validity of the certifications themselves.
Through its partnership with SGS, the world's leading inspection, verification, testing and certification company, Transparency-One not only stores certification data, but also verifies it. By synchronizing with the SGS database, the Transparency-One solution reflects real-time accuracy and validity of a supplier's declared certifications. This provides brands with the confidence that their brand promises reflect reality.
Proper certification management, especially given today's global supply chains, can be tricky to achieve—but it is a necessary element to achieve transparency in any industry. An effective solution not only gives you better control of your operations; it also reinforces your brand promises to help your business build consumer trust.
Below is just a short sample of the certifications that brands can track with Transparency-One:
Environmental: UN Global Compact
The UN Global Compact "provides a universal language for corporate responsibility and […] a framework to guide all businesses" in their sustainability strategy. To participate, companies must secure commitment to the UN Global Compact at the highest (i.e. Executive) level and report annually on progress towards the ten UN Global Compact principles, which span human rights, labor, environmental, and anti-corruption issues. Companies who fail to communicate progress by the deadline are expelled and publicly listed on the UN Global Compact website. As of today, over 9,000 business and 3,000 non-businesses participate in the Global Compact.
Fair Trade: Fairtrade International Standards for Hired Labour
These standards set out requirements for participation in the Fairtrade system, which aims to promote sustainable development and reduce poverty through fairer trade. The Standards for Hired Labour cover worker-related requirements such as decent wages and the right to join trade unions, as well as terms of trade such as minimum price paid to producers. Certified companies must accept announced and unannounced audits and actively commit to implementing Fairtrade matters by providing the necessary time and resources.
Non-GMO: Non-GMO Project
The Non-GMO Project Product Verification Program is North America's only third-party verification for non-GMO food and products. Its primary goal is to identify, create, and maintain sources and practices that minimize GMO risk to the supply chain. The entire supply chain, from agricultural production, handling, storage, distribution, processing, manufacturing, to packaging and labeling, is subject to review. Verified products must comply with the Non-GMO Project Standard and have systems in place for:

Testing
Traceability
Segregation
Formulation
Labeling
Quality Assurance
Occupational Health & Safety: OHSAS 18001
OHSAS 18001 requires companies to have a health and safety management system that complies with OHSAS 18001 requirements. These requirements include the establishment of procedures and protocols related to hazard identification, planned emergency preparedness, records and documentation, communication, and other OHS-related criteria. After a two-stage certification process, an OHSAS 18001 certification is valid for 3 years, with annual audits.
Organic: USDA National Organic Program
The USDA National Organic Program (NOP) develops national standards for organically-produced agricultural products. These standards assure consumers that products with the USDA organic seal meet consistent, uniform standards. Organic products must be produced using cultural, biological, and mechanical practices that support the cycling of on-farm resources, promote ecological balance, and conserve biodiversity.
Quality: ISO 9001
Over 1 million companies and organizations are certified to ISO 9001. This certification sets out criteria for a quality management system and is based on several quality management principles including strong customer focus, motivation and implication of top management, process approach, and continual improvement. ISO 9001 helps ensure that customers get consistent, good quality products and services.
Safety: BRC Consumer Products
The BRC Standards for General Merchandise and Personal Care & Household provide frameworks to manage product safety, integrity, legality and quality, and the operational controls for these types of products. The Standards are divided into seven sections:

Senior management commitment
Product risk management
Product safety and quality management
Site standards
Product inspection and testing
Process control
Personnel training and hygiene

In addition to Consumer Products, BRC Standards also exist for Food Safety, Packaging, Storage & Distribution, Agents & Brokers, and Retail.
Social: Roundtable on Sustainable Palm Oil (RSPO)
RSPO Certification provides assurance that palm oil is produced without causing harm to the environment or society. RSPO certified palm oil producers must meet requirements set out by the RSPO Principles & Criteria, which include commitment to transparency, responsible planting, and responsible consideration of employees, individuals, and communities impacted by palm oil production. Supply chain actors who use RSPO certified palm oil products are audited against the RSPO Supply Chain Certification Standard.
Sources:
https://www.unglobalcompact.org/participation
https://www.fairtrade.net/standards/our-standards/hired-labour-standards.html
https://www.nongmoproject.org/product-verification/
https://www.bsigroup.com/en-GB/ohsas-18001-occupational-health-and-safety/
http://certificationeurope.com/what-is-ohsas-18001/
https://www.ams.usda.gov/about-ams/programs-offices/national-organic-program
https://www.iso.org/iso-9001-quality-management.html
https://www.brcglobalstandards.com/brc-global-standards/consumer-products/