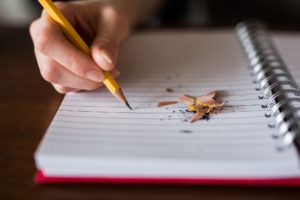 From fashion to food safety, we've covered it all. We've rounded up our most popular blog posts from 2018. Which one's your favorite?
1. Blockchain for Food Safety: From Pilots to Reality
What exactly is blockchain, and how can it be used to improve food safety worldwide? In our guest blog for the Global Food Safety Initiative, we explore the current and future applications of this innovative technology for improving food safety across the globe.
2. Blockchain FAQs for Supply Chain Transparency
You asked, we answered. We answered your top 3 questions about how blockchain really works and the role it plays in achieving transparent supply chains.
3. The Many Benefits of Supply Chain Transparency: How to Make Your Case
Supply chain transparency is no longer a niche concern; entire organizations, from marketing to compliance, stand to benefit. But how do you secure the resources you need to begin a transparency project? Here are the arguments you need to make your case.
4. Five Fundamental Guidelines for Product Sustainability Claims
Consumers want more sustainable products, but sharing this information the right way can be tricky. Discover 5 best practices to follow when sharing product sustainability data with consumers.
5. Transparency vs. Traceability: What's the Difference?
Transparency and traceability are often used interchangeably, but they are in fact two different concepts. Understanding the difference between the two is key for developing a supply chain management strategy to capture and communicate the right information.
6. What does transparency mean?
Supply chain transparency is increasingly popular with consumers. But do you know what it means to be truly "transparent?"
7. Graph databases: the secret to supply chain management
Supply chains are vast and continue to expand. In today's era of digitization, we need a technology that can effectively map supply chains as they grow in size and complexity. Graph databases—the technology behind social media—is the answer.
8. Tattoos for transparency: innovations in consumer communication
Researchers have discovered a new and promising way to share product data with consumers. But while this and other innovations are exciting, they can only work properly if fed with the right data.
9. Addressing the organic challenge through transparency
The organic label has been around for decades, yet it is not always as straightforward as it seems. Learn how supply chain transparency helps ensure organic products—from fresh produce to processed goods—are authentic.
10. The present and future of fashion supply chains
More and more companies today are taking concrete steps to improve fashion supply chains. Discover the steps top brands are making to create more transparent, sustainable, and ethical apparel.
We hope you enjoyed our blog posts this year—we'll be back with more content in 2019!