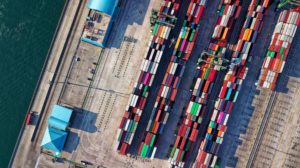 Discussions around supply chain transparency generally focus on brands and retailers—namely, those who directly interact with consumers and whose reputations are at stake when it comes to commitments for responsible sourcing. However, brands and retailers work with many suppliers who form the backbone of their supply chains. Collaborating with these suppliers is important to ensure supply chains meet commitments for transparency, sustainability, and responsible sourcing.
But besides compliance with client requirements, what are the benefits of supply chain transparency for suppliers? The willingness to be transparent about their supply chains, share data with their clients, and implement responsible practices means to significant benefits for suppliers both in the immediate and long term.
Here are several reasons why suppliers at all levels should embrace supply chain transparency:
Transparency = business
One of the most obvious benefits of supply chain transparency is maintaining business with existing clients. More brands and retailers are requiring their suppliers to disclose detailed information about their supply chains. For example, major brands such as Unilever, Danone, Marks & Spencer, VF Corporation have all implemented corporate commitments around responsible sourcing.
The cooperation of suppliers to help meet corporate commitments ultimately ties directly to brand and retailers' sourcing decisions. Suppliers who meet the necessary transparent and sustainability requirements can continue working with their clients, whereas those cannot will no longer be considered as a source of supply. Transparency is becoming mandatory to maintain client-supplier relationships.
Be proactive, not reactive
When responding to client requests for supply chain information, suppliers with little to no visibility into their supply chains can waste significant time locating the right data and documents to share. Proactive investment in supply chain transparency significantly reduces the time required to respond to client requests. Transparency makes it much easier to find the required information or, if this information is missing, who to contact to find it.
Oftentimes, a supplier is asked to provide the same information by multiple clients. Suppliers can make their lives easier by having this information already on hand and easily accessible and shareable.
Keep up with market demands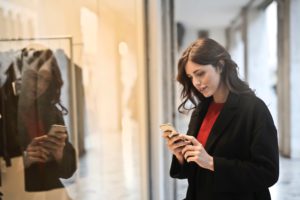 Transparency is a growing priority for brands and retailers, therefore making it priority for their suppliers as well. While brands and retailers interact directly with consumers, market trends and consumer demands trickle down and ultimately impact suppliers as well. Brands, retailers, and suppliers are all under the same pressure to invest in supply chain transparency initiatives.
The global pandemic has also caused businesses to recognize the value of multi-tier supply chain visibility. Visibility allows for better control, more effective risk management, and more resilient supply chains. Requests to connect with sub-suppliers and collect more comprehensive supply chain data are sure to increase in the months and years to come. Suppliers who prepare in advance will be well equipped to address such requests.
Stand out from the competition
All businesses want to collaborate with partners who are responsive and easy to work with. Suppliers who are non-responsive require clients to invest additional time following up, ultimately reflecting poorly on the supplier as a business partner.
Suppliers who embrace transparency and facilitate client requests for information are highly preferred over those who are slow to respond or refuse to provide the data requested. Supply chain transparency helps suppliers quickly capture and access the data they need and pass these time savings on to their clients. By choosing to be a responsive partner, suppliers can stand out from the competition to maintain existing business and potentially even gain new clients.
Gain a financial advantage
Supply chain transparency plays an increasing role in the decisions made by investors, bankers, and insurance companies. According to the Boston Consulting Group, "investors are factoring company performance on material environmental and societal factors into their value-creation plans and investor stewardship." Today, suppliers are more likely to secure favorable rates and investments if they disclose environmental and social information about their supply chains.
Ultimately, businesses who prioritize responsible practices are demonstrating their understanding of evolving market trends, their ability to adapt to new requirements, and their likelihood of earning revenue to maintain a viable business—all things that investors, bankers, and insurance companies view favorably.
Attract, retain, and engage employees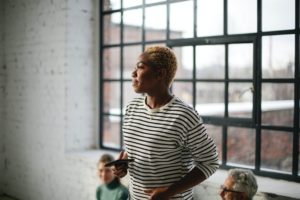 The new and incoming generation of employees places high value on sustainability. Companies who demonstrate responsible practices and make transparency a core tenet of their business are more likely to attract and retain talent. These businesses provide their employees with more than just a job—they provide a mission that employees can feel good supporting.
Beyond supply chain transparency, transparency about internal policies and practices also plays a significant role in attracting and retaining employees. When an employer promotes a positive and open work environment, employees are much more likely to be more engaged in and motivated by their work. This is true regardless of whether a company is a brand, retailer, or supplier: engaged and motivated employees lead to better business.
Learn more about why transparency is good for HR in our blog.
The benefits of supply chain transparency for suppliers are many. As crucial members of the supply chain, suppliers have much to gain by prioritizing visibility and responsible sourcing. Transparency benefits suppliers by putting them in a strong position to keep up with client requirements and market expectations, setting them up for success the immediate and long-term future.
Did you like this article? Follow Transparency-One on Twitter and LinkedIn.