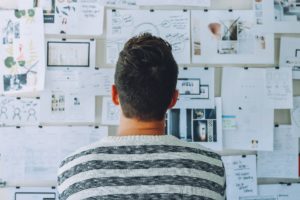 It's easy to talk about the benefits businesses stand to gain from sharing detailed information about their products with consumers: brand loyalty, stronger consumer trust, increased sales, competitive advantage. But where should one begin?
Before communicating with consumers, businesses need to determine which supply chains and what information it makes sense to map and share. The commodities and consumer information a company chooses to focus on depends on four key factors:
Onboarding maturity: Level of maturity of the transparency market for a particular commodity. Are suppliers in this market frequent users of technology and ready/able to participate in a digital mapping project?
Key compliance issues: What issues pose the highest risk in terms of supply chain compliance? This can range from safety (pesticide use, chemicals), sustainability (water usage, deforestation), labor issues (farmer income, working conditions), animal welfare (breeding conditions, slaughtering), and more.
Key sourcing markets for risk: The countries and/or regions where these issues pose the greatest risk.
Consumer interest: The information consumers want to see as evidence that compliance issues have been addressed
By evaluating these four factors, businesses can determine where to focus their efforts. For example, the information consumers may expect for a particular commodity may be too detailed for a market with low onboarding maturity; in this case it would be better to focus on a commodity whose suppliers are more easily onboarded, to effectively gather the data consumers want. Or, if a company has a strong local presence in a given geographic area, it would be most practical to evaluate raw materials sourced in that region as a starting point.
Here are 5 raw materials businesses may want to consider starting with, and the corresponding consumer information to share.
Fruits & Vegetables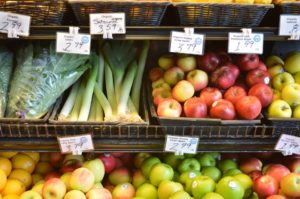 Consumers are extremely interested in knowing where their produce comes from, whether organic or conventional. Organic fruits and vegetables in particular benefit from both high consumer interest and high onboarding maturity. Brands and retailers can choose to share information on the produce itself or focus on a specific fruit or vegetable present in a transformed good.
Onboarding maturity: High (organic), Medium (conventional)
Key compliance issues: Water usage, working conditions, pesticides
Key sourcing markets for risk: Global
Consumer information: Origins, certifications (such as Fair Trade)
Cotton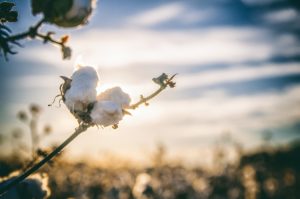 Sustainable cotton is an extremely popular topic today among brands and consumers. Many brands such as Adidas, ASOS, H&M, Levi's and Sainbury's have pledged to use 100% sustainable cotton by 2025. Besides sustainability, other issues related to cotton include social issues such as fair working conditions and safe use of pesticides. The primary challenge with cotton is the lower level of onboarding maturity; however, communicating additional information on cotton will have a strong impact on consumers.
Onboarding maturity: Medium
Key compliance issues: Income small farmers, water usage, pesticides, working conditions
Key sourcing markets for risk: Egypt, Pakistan, India
Consumer information: Sustainability practices and certifications; cotton farm/farmer information 
Fish & Seafood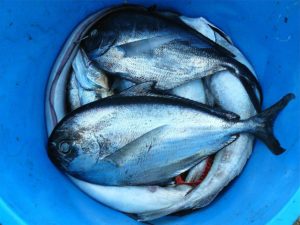 Consumers are especially concerned about the sustainability of their seafood and the working conditions of fishermen. In fact, multiple "sustainable seafood" guides have been developed to help consumers purchase responsibly-sourced seafood species. Although onboarding maturity for seafood is low, if successful, sharing supply chain data on seafood products is likely to be very beneficial and resonate strongly with consumers.
Onboarding maturity: Low
Key compliance issues: Sustainability (overfishing, bycatch), fair working conditions, antibiotics
Key sourcing markets for risk: Asia
Consumer information: Fishing technique, certifications; information related to shrimp, salmon
Paper & Carton, Wood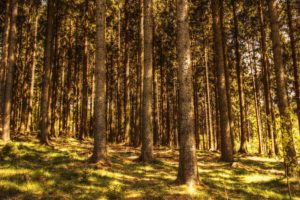 While consumer interest in the origins of paper, carton, and wood products is not as high as for other categories such as cotton, deforestation is a major topic of concern among shoppers. While household goods such as sofas, tables, and other home furniture are most commonly affected, businesses can even benefit from demonstrating more sustainability paper packaging. High onboarding maturity make paper, carton, and wood supply chains relatively easier to address
Onboarding maturity: High
Key compliance issues: Deforestation, biodiversity
Key sourcing markets for risk: Global
Consumer information: Origins, sustainability practices and/or certifications
Meat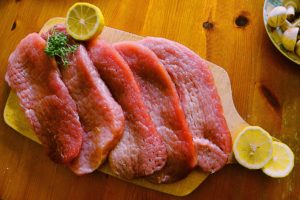 Onboarding maturity for the meat supply chain is somewhat low, but issues related to these products resonate with consumers. Animal welfare is of particular concern, as well as deforestation due to cattle ranching. Communicating information about meat products can help businesses distinguish themselves in a market facing increasing competition from meat alternatives.
Onboarding maturity: Medium
Key compliance issues: Breeding conditions, slaughtering, working conditions, deforestation
Key sourcing markets for risk: Europe, South America
Consumer information: Batch or origin, distance from farmer; if organic, proof or organic status down to the source
For many, supply chain transparency is uncharted territory. The end goal is clear—more engaged, informed consumers—but it is often unclear where to begin. By taking a practical approach, businesses review their options and choose the best supply chain to guarantee a successful transparency project.