See what our supply chain network has to say about Transparency-One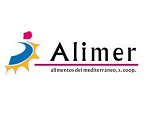 ALIMENTOS DEL MEDITERRÁNEO
"For Alimer, finding a tool like Transparency-One that allows us to share information about our supply chain in a reliable and fast way is priceless.
We are very thankful to all SGS staff for the continuous support and time, and for helping us to reach our goals in this process."
Juan Carlos Soler García
Quality and Environment Department
ALIMENTOS DEL MEDITERRÁNEO S.COOP. (ALIMER)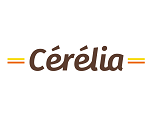 "At Cérélia, we strongly believe that the transparency of our supply chains is key to build trust with our clients and consumers. SGS and their partner Transparency-One provide the technology to meet this commitment."​
Alexandre Guerin
Quality and Environment Director
Cérélia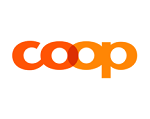 COOP Group is a leading company in Switzerland, operating in 2 main areas: Retail & Wholesale/Production. At COOP, both quality and sustainability are deeply integrated into our daily operations. Our strong commitment in these areas is the main reason for our long-term success.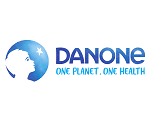 "To accelerate regenerative agriculture at scale, we need to have end-to-end transparency. We need to know where our farmers are and measure and report progress—and even more importantly, impact.
For this we have partners like Transparency-One, who help us have full visibility into our supply chain and measure how well farming practices are evolving and environmental and social impact are improving at the farm level. This is why Danone is happy to partner with Transparency-One."
Yann-Gaël Rio
VP Nature and Agriculture
Danone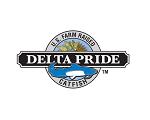 "The staff at Transparency-One is knowledgeable, helpful, and understanding. They anticipate our needs and exceed our expectations at every turn.
We are ever grateful to them for helping us tell others our story. The Delta Pride brand of catfish, produced by Consolidated Catfish producers, LLC offers a simple guarantee: Every day fresh! We are proud to provide so many great folks with the world's tastiest catfish, but even more fortunate to rely on our friends at SGS Transparency-One to help us communicate transparently to our customers and consumers about our supply chain."
Carolyn Ann Sledge
Marketing/Communication Manager
Delta Pride Catfish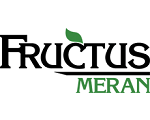 "For producers with a very complex supply chain it is today not easy to access the information from all their suppliers related to food safety or sustainability. With the program SGS Transparency-One this is much more accessible for everybody."
Simon Jaist
Head of Quality Management
Fructus Meran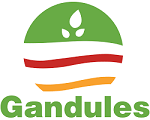 "At Gandules Inc. S.A.C., we recognize the importance of supply chain transparency as a vital element for the development and growth of our business. SGS Transparency-One is a excellent tool to achieve this goal."
Antonio Jose Silva Spiers
Quality Chief in Client Services
Gandules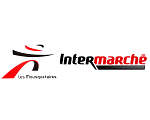 Intermarché Les Mousquetaires
"Our initiative is straightforward: we want to provide the consumer with confidence in the supply chain from field to fork. We have selected SGS and their technology partner Transparency-One to support us in this project."
Olivier Touzé
Director of Quality and Sustainable Development
Les Mousquetaires Group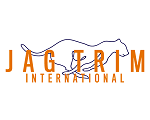 "At Jag International Trim we are fully committed to ensuring transparent, safe, and ethical supply chains. Transparency-One helps us build trust with our customers and support them in achieving their CSR and responsible sourcing goals."
Yair Shani
Director of Operations/Co-owner
Jag International Trim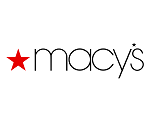 "The SGS Transparency-One platform helps us get closer to end-to-end traceability of our private brand products.
Macy's Private Brands uses the platform to map our supply chain, make our training materials and resources more accessible to our suppliers, help us to more efficiently track working conditions, ensure compliance and better manage business risks."
Melissa Dewhurst
Senior Manager – Product Integrity & Quality Assurance
Macy's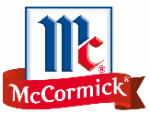 "For McCormick, quality and traceability are embedded in our commitment to responsible sourcing and total transparency. As a truly global organization, we have a duty to share the origin of our ingredients with regulators, NGOs, and, most importantly, our customers.
We have asked Transparency-One & SGS to help us pilot an accurate mapping system, knowing that Transparency-One's state-of-the-art technology, together with the expertise and local presence of SGS, would deliver the best results for our ambitions."
Chris Silvester
Senior Global Supply Chain Development
McCormick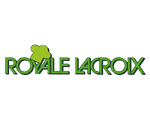 "For Royale Lacroix, transparency of our stakeholders with SGS Transparency-One is an essential tool for complete visibility into our supply chains, leading to stronger consumer trust."
Jérôme Verbeeck
Quality Manager
Royale Lacroix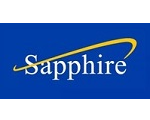 "My experience with SGS Transparency-One was good. The SGS support and dedication to follow up project is remarkable. I felt immense pleasure to work with you."
Muhammad Ramzan
Manager Human Resources
Sapphire Textile Mills Limited
"At Sofalip we are fully transparent about the origin of our raw materials. SGS and its technology partner Transparency-One have put in place the tool that enables us to assure our customers and consumers of this transparency."
Samia Chiriazzulli
Quality, Hygiene, and Safety
SOFALIP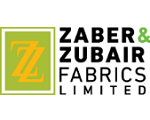 "SGS Transparency-One is the best platform for supply chain mapping and all product identification."
Md. Mostafa Kamal
Textile Marketing Professional
Zaber & Zubair Accessories Ltd