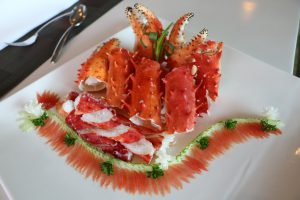 Seafood sustainability is becoming more and more important for consumers. It is now a key driver for seafood purchases, more important than product brand, or even price. In fact, according to a study by the Marine Stewardship Council (MSC), 54%1 of consumers would be willing to pay more for sustainable seafood.
Today, one of the major seafood sustainability issues is seafood fraud. Studies have concluded that 1 in 5 seafood products worldwide is mislabeled2. In the EU, seafood fraud has dropped to 8%3 over the last few years, mostly due to the strict regulation system in place; in the US, however, seafood fraud reaches 28%3. But in 2014, President Barack Obama commissioned a new task force to combat illegal fishing and seafood fraud. Seafood fraud occurs at every level of the supply chain – retail, wholesale, distribution, import/export, packaging/processing, and landing – making complete transparency essential for eliminating fraud.
Snapper, grouper, and salmon are the most commonly mislabeled species; Asian catfish, hake, and escolar are the most commonly used substitutes. Beyond the occurrence of fraud itself, such substitutions become particularly problematic when they pose health risks to consumers or threaten already-endangered species.
Fish and seafood certification companies such as the Marine Stewardship Council are dedicated to identify sustainable seafood. However, only 10%1 of the worldwide wild-caught seafood comes from MSC certified fisheries. Third-party certifications help consumers navigate the vast number of seafood choices available and select sustainable options – but only when consumers are aware of the meaning of the certification itself.
Every layer of the seafood supply chain has its best practices and tools to manage information (certifications, product information, etc.). The development of a supply chain mapping tool will allow these data to be combined and shared among all partners along the entire supply chain.
Supplier visibility is critical for improving transparency and traceability along the seafood supply chain, which will enable manufacturers to identify problem areas and resolve recall issues more quickly. We need a fully-transparent seafood supply chain to ensure that the seafood is safe, legally caught, honestly labelled, and sustainably sourced.
Source
1 http://www.sustainablebrands.com/[…]majority_global_seafood_consumers_putt
2 http://www.businesswire.com/news/home/20160907005469/en/1-5-Seafood-Samples-Mislabeled-Worldwide-Finds
3 http://supermarketnews.com/seafood/us-progress-seafood-fraud-lags-eu-report
This article originally appeared in Asia Food Journal on January 4th 2017